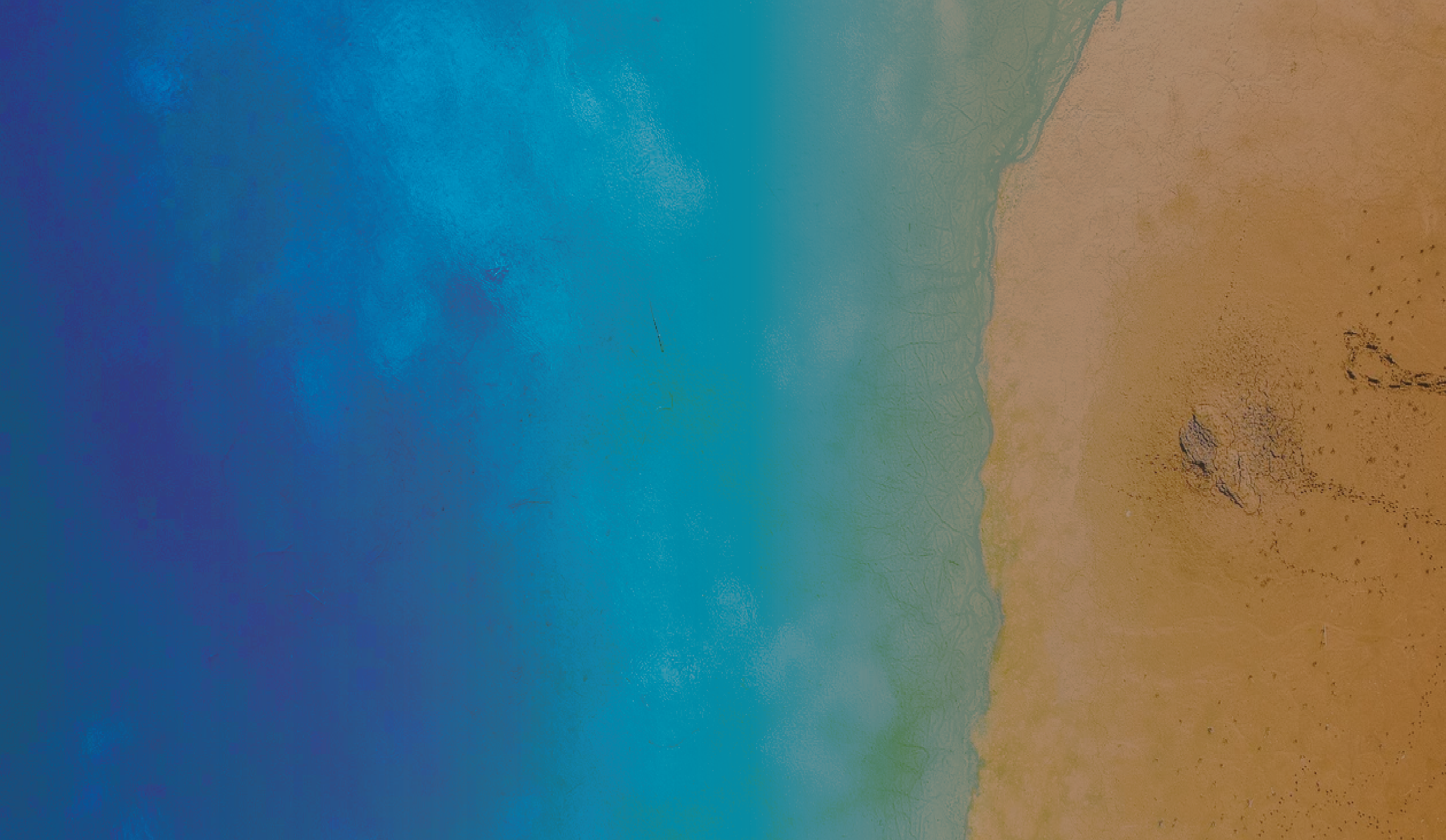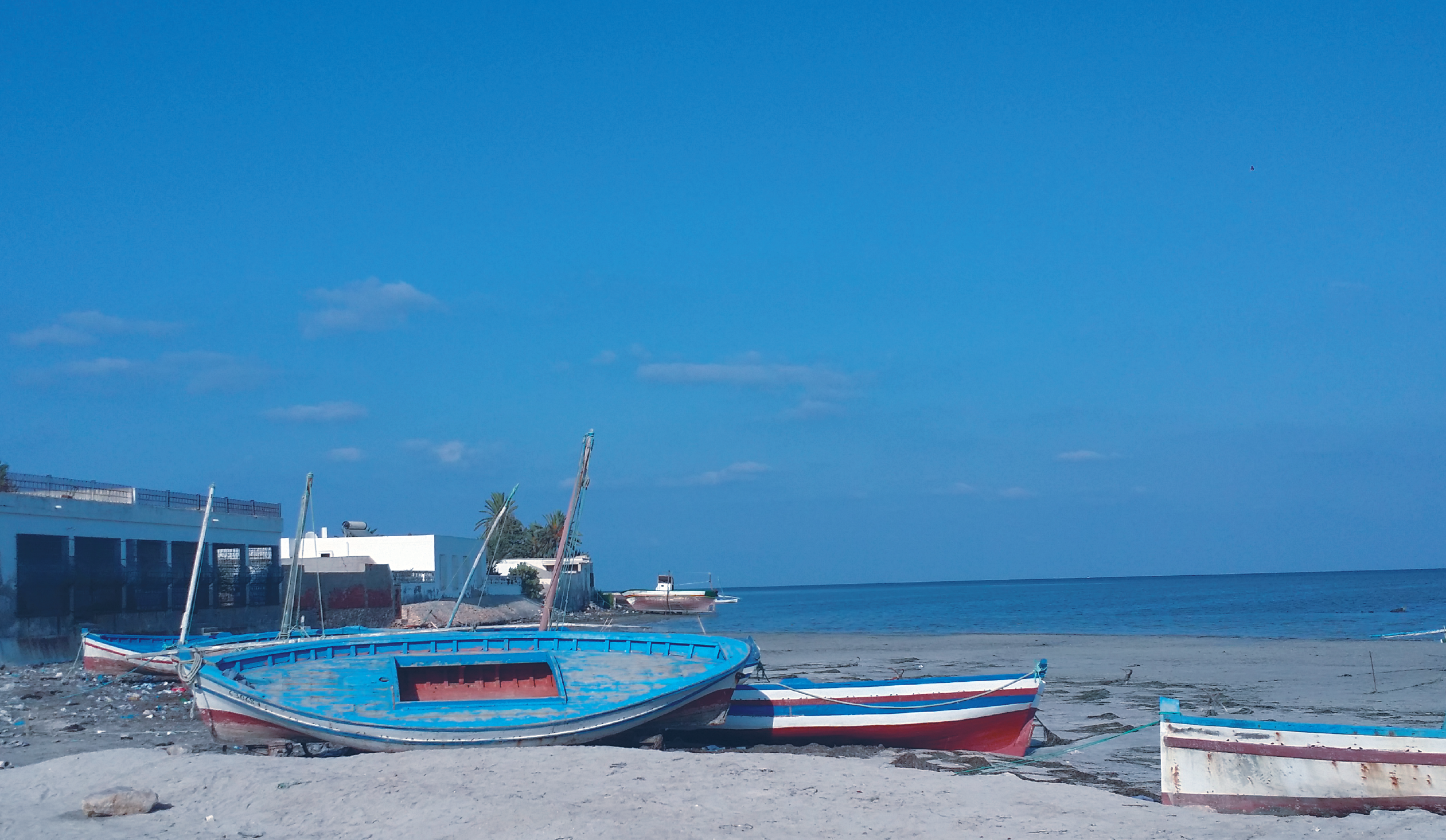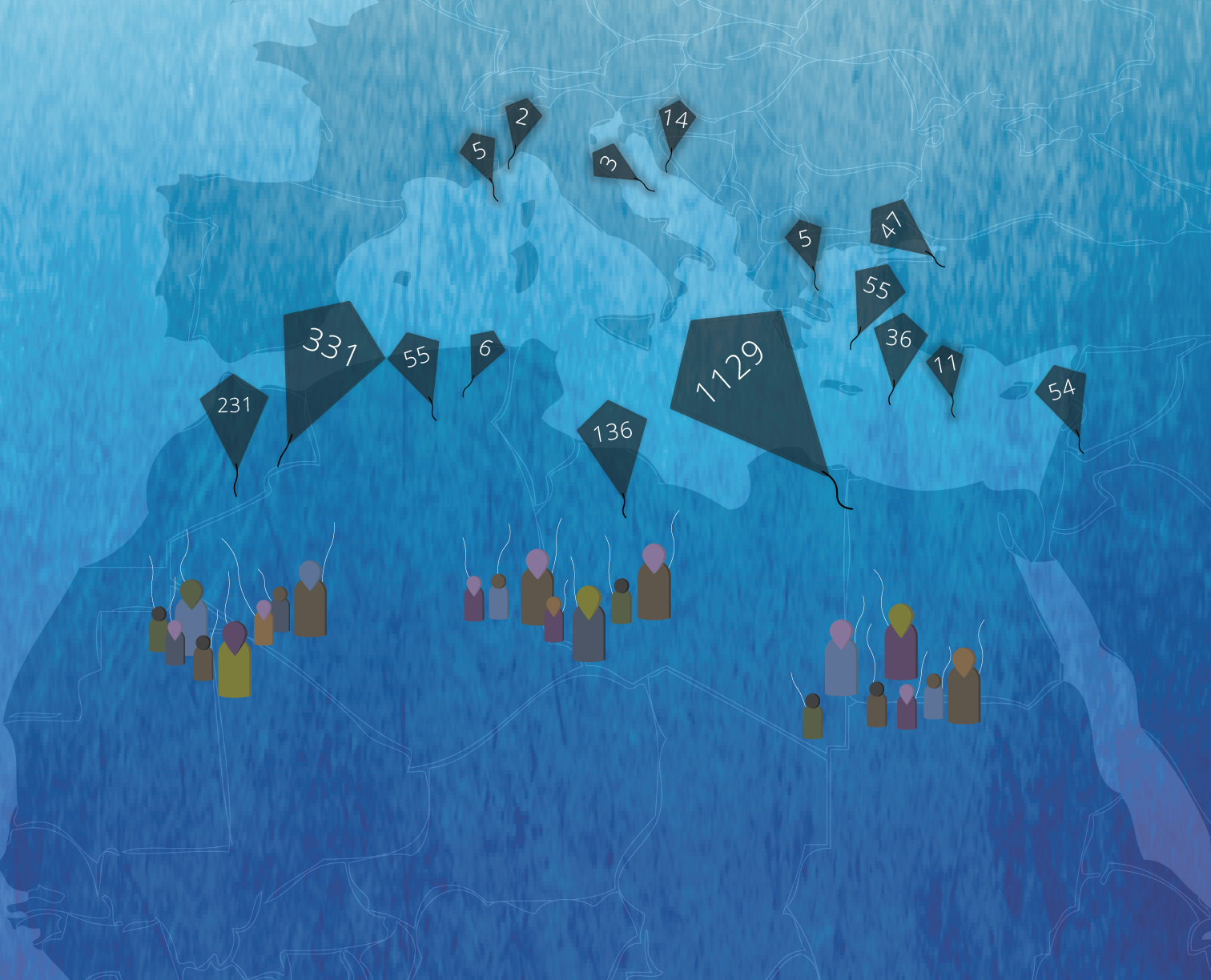 Missing Migrants
of Mediterranean
ASSOCIATION LA TERRE POUR TOUS AND THE UNIVERSITY OF MICHIGAN, ANN ARBOR
VIEW EXHIBITION
Exhibition now open online
February, 2020
— March 2020
Missing Migrants of the Mediterranean
Missing Migrants of the Mediterranean share the stories of Tunisia's missing migrants and their families' voices through data visualization works created by students at the School of Information. The exhibition is part of a collaborative action research project by members of The School of Social Work, School of Information, Alfred Taubman College of Architecture and Urban Planning, and Association La Terre Pour Tout.
Europe-bound migrants drown in shipwreck on January 20th, 2021
Migrants rescued by humanitarian boat on January 3rd, 2021
of Tunisia's young people are unemployed
"When you talk about humanity and talk about democracy, it is all a lie so long as this [plight] exists in the world. Europe and Tunisia always mouth off empty slogans – democracy, human rights, respect for people – and in front of their eyes is a graveyard, but they did not even do a thing—this is global falsehood."
Keynote Speaker: Dr. Matthew Stiffler
Researcher and Content Director of the Arab American National Museum in Dearborn, Michigan, and Lecturer of U-M LSA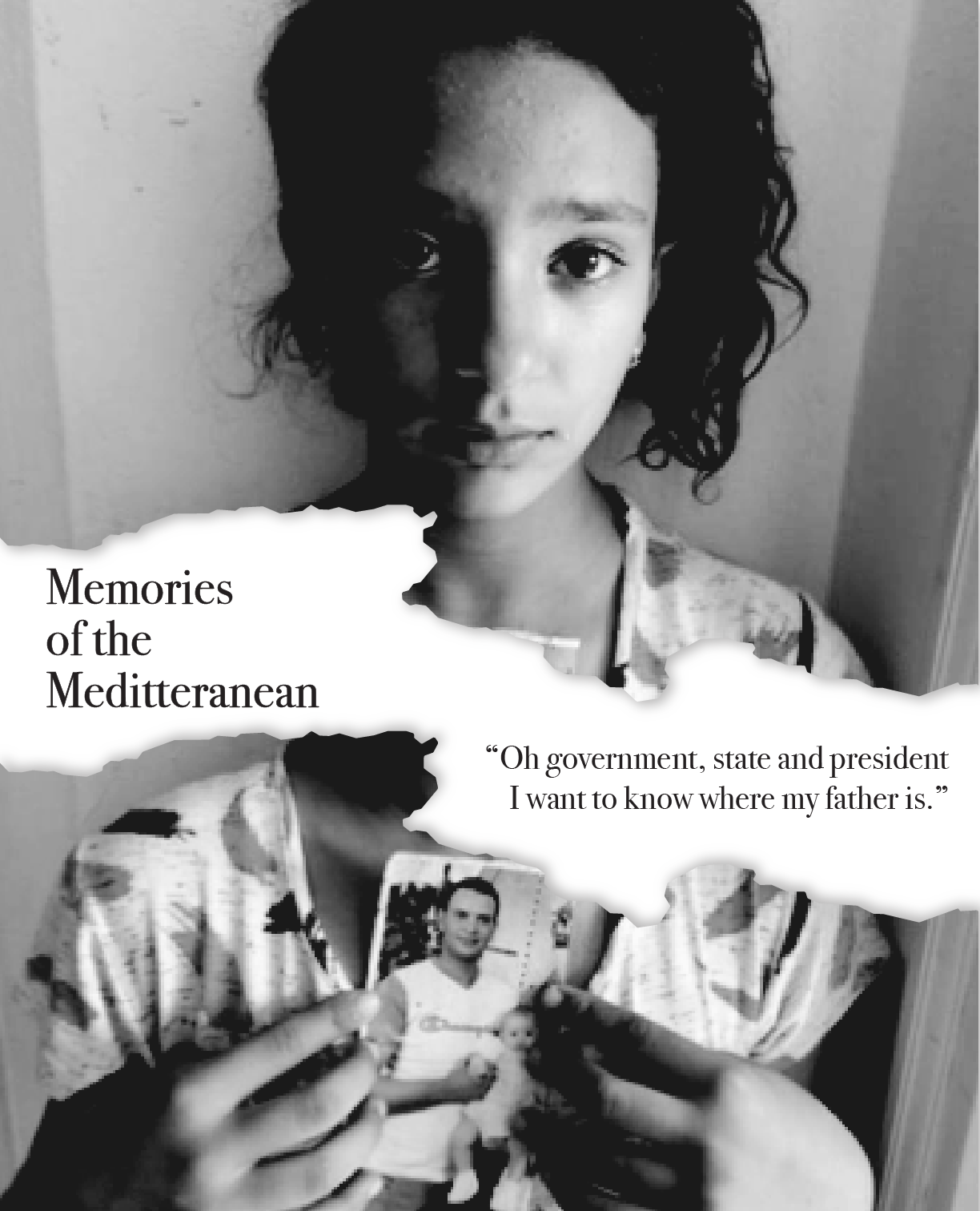 News & Events
See the latest news, events, presentation and publications by the project team:
Elena Godin
Our design collective work was featured at the 19th International Association for the Study of Forced Migration Conference's first online art exhibition. The event is hosted by the Universidade Catolica de Santos, Santos, São Paulo, August 1-5, 2022.
Michael Payne
In 2020, La Terre and its partners wrote three reports about the violations in the centers and they were sent to the Spanish and Tunisian institutions, international organizations, and parliamentary representatives in Spain
Elena Godin
From January 2020 - November 2020, La Terre pour Tous organized a series of demonstrations in front of the Embassy of Spain in Tunisia to ask for better living conditions inside the migrant's camp of Melilla and finally to release the 800 Tunisian migrants imprisoned there for a long time, preventing their expulsion
Elena Godin
In May 2021, La Terre successfully brought back to Tunisia two migrants' bodies through a complaint filed in Agrigento and the Red Cross and Italian civil society organizations
News & Stories
See the latest news, events, presentation and publications by the project team: